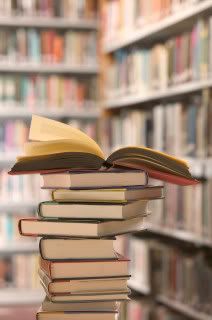 I was fortunate to win Death In Dahlonega at author Trish Perry's blog "Reading, Writing, and the Stuff In-Between." I have recently become totally enamored of Cozy mysteries so I was super thrilled at this win.
Here is a description from Good Reads:
A friendly adventure turns to murder and mayhem in the north Georgia mountains. Historical writer Trixie Montgomery is asked to cover Gold Rush Days in the picturesque Georgia mountain town, Dahlonega. Trixie seizes the chance to mix business with pleasure and asks her best friend, Dee Dee to tag along. Their well laid plans go awry when Dee Dee is discovered standing over the lifeless body of prominent citizen, John Tatum - the very man she'd had a run in with earlier that day - holding a bloody pickax in her hands. Can Trixie find a way to finish her assignment and keep Dee Dee out of the slammer? Winner in American Christian Fiction Writers' Category Five writing contest.
My Review: Can I just say that other than being embroiled in a murder investigation, I loved the life of Trixie Montgomery and her friend Dee Dee? Who wouldn't be delighted to travel a bit for their career?
Trixie takes her pal Dee Dee along with her on a work assignment for "Georgia On The Way" magazine where they are to catch the buzz of Gold Rush Days in the quaint mountain town Dahlonega. Other than the town's hotels being quite booked up because of the heavily attended event, the assignment truly seems to be fairly mundane and Trixie is looking for an angle for a more compelling story in order to wow her boss. Trixie gets more than she asks for when her dear friend is found holding the murder weapon over a very lifeless townie. What ensues are Trixie and Dee Dee's attempts to get to the bottom of who could have offed John Tatum. The list grows because John is a prominent yet not terribly liked citizen.
"Death In Dahlonega" is a quick read with great characters. The town descriptions were so well written that I truly could picture it all in my mind. The townspeople were pretty much what you would expect in a Cozy mystery, some were a little on the quirky side while others were straight-faced serious. It was enjoyable reading about the ladies' interactions with them as well as the various eateries in town. I would say that they were certainly true to life in the best way. The murderer wasn't a complete surprise, but still it had me guessing. I enjoyed the brief mind-vacation I had through Deborah Moore's book, and I do hope that more will follow.
Minor Spoiler: This doesn't really touch on the main plot of the book, but a warning is still important. I felt that the story did not have to end with a romantic loose end tied up. Truly it was not necessary to the story, and it would have been something I would have preferred to see develop in future works. Still...it wont keep me from hoping for and definitely purchasing a sequel.