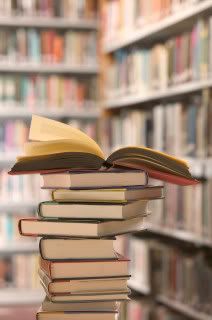 One of the wonderful things about my goal to work out - besides burning off some much needed calories - is I latch myself onto the elliptical trainer and pour myself into a book. Or would that be a Nook? Well, it would be both. I was given a Nook via my husband's boss (he doesn't enjoy reading like I do and thought I would enjoy it- I DO!!!!), and it is definitely one of my favorite things. I love taking it everywhere and always having a book on hand. I love that I can change the print size so I can read it without reading glasses (which I have recently needed). I love that I can take it with me to the gym and workout on the elliptical or treadmill without holding pages open like so many others have to do. Mind you I have an old-school Nook, but it is still a joy!
I really wanted to increase my reading time, and having the Nook and the opportunity to read while I workout has really working out more enjoyable and reaching a reading goal even more amazing. It is wonderful getting the opportunity to multitask in a very good way. The past two weeks I have been working my way through "The Lord Is My Shepherd" by Debbie Viguié.
Here are some details from Goodreads:
Cindy's church is getting ready to celebrate Easter, and Jeremiah's Temple is preparing for Passover when Cindy literally stumbles over the body of an unknown man lying dead in the sanctuary. The church was locked, and a bloody cross necklace on the floor seems to be the only clue. The killer is likely a member of the congregation, but there are hints that similar deaths have happened in the past. Are Cindy and Jeremiah dealing with a serial killer? They have to unravel the clues before Easter Sunday arrives and more people die.
My Review:
I picked "The Lord Is My Shepherd" because I was looking for a cozy mystery. I love that cozy mysteries give you a mystery without the sex and foul language. Cozies also involve more characters that I can relate to. Let's face it, for the most part, the people we know aren't fashion models, movie stars or explorers. Most of us through six degrees of separation may know someone in a high end career, but most of us still live our day-to-day lives far from a spotlight. In a cozy anyone can become a central character to an adventure be that person a grandma, waitress, real estate agent or even a church secretary.
Now this cozy was a little more bloody and creepy than the usual cozy, but it still had most of the key ingredients that I enjoy. Cindy is a mild-mannered and perhaps slightly bored church secretary who literally stumbles on a corpse in the church sanctuary of all places. The story immediately moves forward from there and introduces Rabbi Jeremiah Silverman and man other characters. Together they have quite a wild ride and some rough patches and truly I had no idea who the actual killer was. Let's just say that was a thrill in itself as I almost always figure things out.
"The Lord Is My Shepherd" delighted me so much that I immediately began to read the next book in the series "I Shall Not Want." The icing on top of the cake is that both books in the series, well actually all three of the books in the series, I was able to get free through Barnes & Noble. I look forward to what comes next!